Juniors lose Green Jackets Final by 1 point
Hampshire County Green Jacket Juniors Finals Day
After the biggest entry to this competition for many years our young Junior Team made it to the final 4 teams with Hockley Golf Club hosting.
In the morning Semi-Final we played Meon Valley. All 3 boys hit excellent tee shots at the 1st hole and continued to play good golf through out their round to score a combined total of 102 stableford points to Meon's 99 This narrow victory of 3 points put us into the Final....
Bramshaw won their Semi-Final with a score of 121 points so we knew we a match on our hands.
Again all 3 boys hit excellent tee shots at the 1st and Tom Eva went onto birdie the 1st hole for the second time that day !
As expected both teams did not show any nerves and the matches remained close all the way. We ended up with a 1 point lead overall coming into the final hole and Bramshaw's best player hit his 3rd shot to the par 5 hole to about 6ft and then holed his putt to get 3 valuable points. This meant we had lost the match by 1 point...
La Moye last won this trophy in 1998 so you can imagine we were disappointed to lose however we are also delighted that we have Juniors capable of matching the best in Hampshire and with all the young talent we have, great results, off Island will follow.
Our club can be very pleased and proud of Matt Wood, James Le Cuirot and Tom Eva who not only did their best but played in a spirit beyond their age.
This note was sent from the Bramshaw Junior Organiser
Subject: Green Jackets
Nick, this is Nev (Bramshaw Junior Organiser) and I'd like to apologise for not meeting/saying a few words after the Final yesterday. Everything seemed to whizz by as soon as the last putt was in and then you were off to catch your plane.
I do apologise and hope you don't think me too rude.
It was a great day yesterday and I don't mean just from the golf perspective. The players from both teams that we played against were fantastic in terms of attitude and conduct - real credit to you, their parents and the Club.
Please tell your lads - they were just great to play with!
Nev
This is how the Finals were reported on the Hampshire County Website
http://www.hampshiregolf.org.uk/news_item?newsitem=974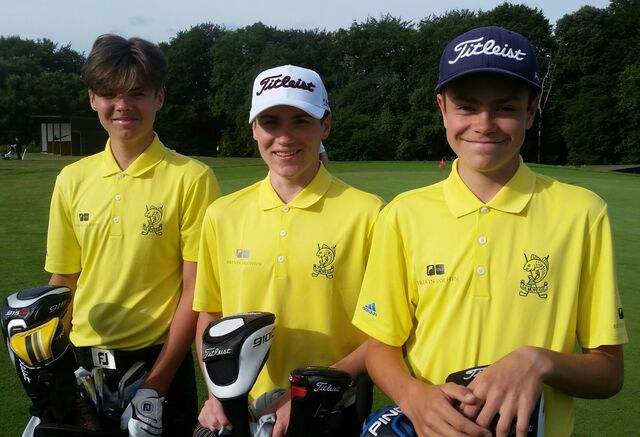 Team before Semi Final - looking smart in Team Kit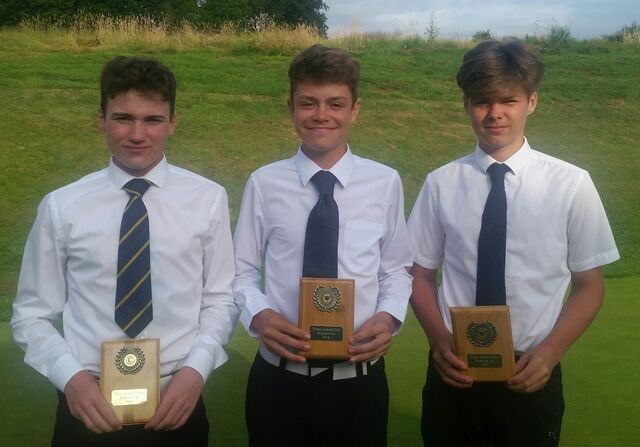 Team with Runner up Shields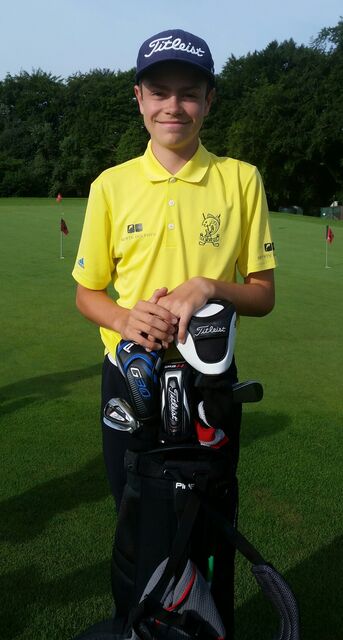 14 year old Tom Eva - 11 handicap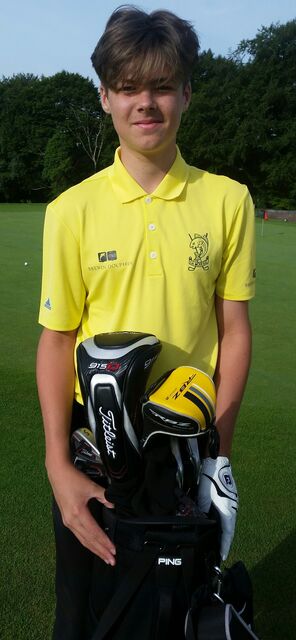 13 year old Matt Wood - 13 handicap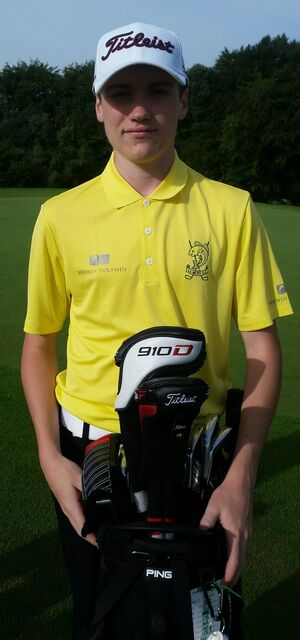 16 year old James Le Cuirot - 12 handicap